**Quick link: VOTE NOW WITH SMARTHUB
The Paulding Putnam Electric Co-op Board of Trustees consists of nine co-op members who each represent one district within the territory served by PPEC. The trustees are responsible for establishing, reviewing, and revising corporate policies to ensure that service to the PPEC membership is foremost in mind while maintaining a stable yet competitive position in the industry by setting rate structures. 
Each trustee serves a three-year term and either must seek re-election again after the term or retire. Elections are held annually by the membership prior to the Annual Meeting in March. Results are announced at the Virtual Annual Meeting held on March 19th at 10 am on Facebook and YouTube.
Three board seats are up for election in 2022:
Districts 2,4, and 5 are up for election in 2022; however, district 4 is the only contested seat and will be the only district to receive a ballot or the ability to vote electronically via SmartHub.
Participation in the election is simple. All District 4 members will receive an election ballot in the mail starting Feb 15, 2022. You can vote in one of three ways:
SmartHub - the easiest way is to log into your account and click the vote now button. *click here to be taken to your SmartHub log in
Return your mailed ballot no later than March 4, 2022.  These must be mailed to the address provided on the ballot and not to the PPEC office.
Online with the passcode on your mail ballot: https://www.directvote.net/ppec/   All District 4 members with a valid email address on file also should have received a voting email on Feb. 15 from noreply@directvote.net.  
***VOTING HAS ENDED FOR THE 2022 TRUSTEE ELECTION***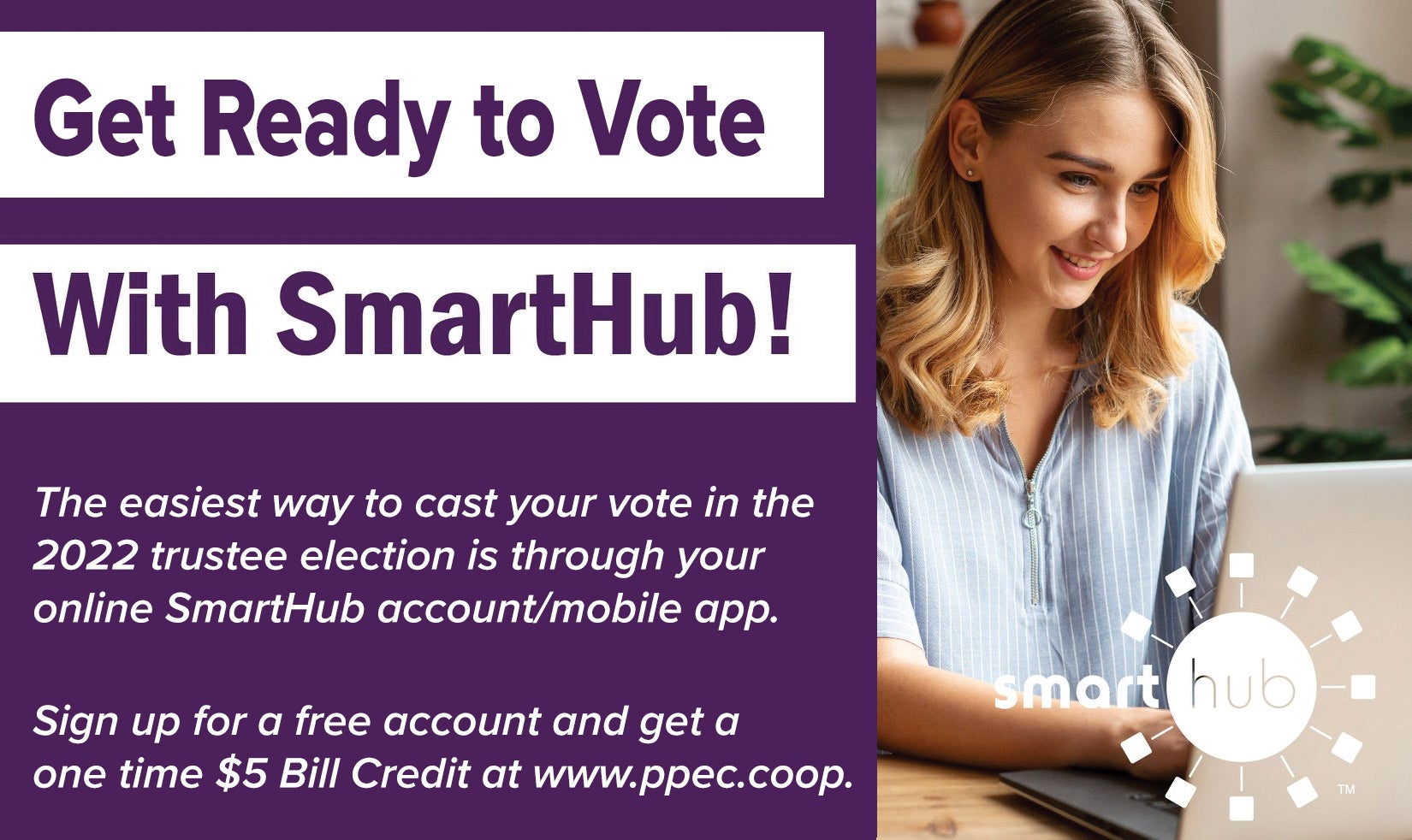 All votes must be in or postmarked before midnight on March 4, 2022.

This year, we will only be voting on trustee elections; there are no other ballot issues or Code of Regulation (By-Law) changes proposed.
Read more on the candidates seeking election to represent members in the District 4 area of Emerald, Jackson, Blue Creek, and Paulding Townships in Paulding County, Ohio, and Delaware township in Defiance County, Ohio.
District 4 Candidates:
William 'Bill' Beckman of Paulding, Ohio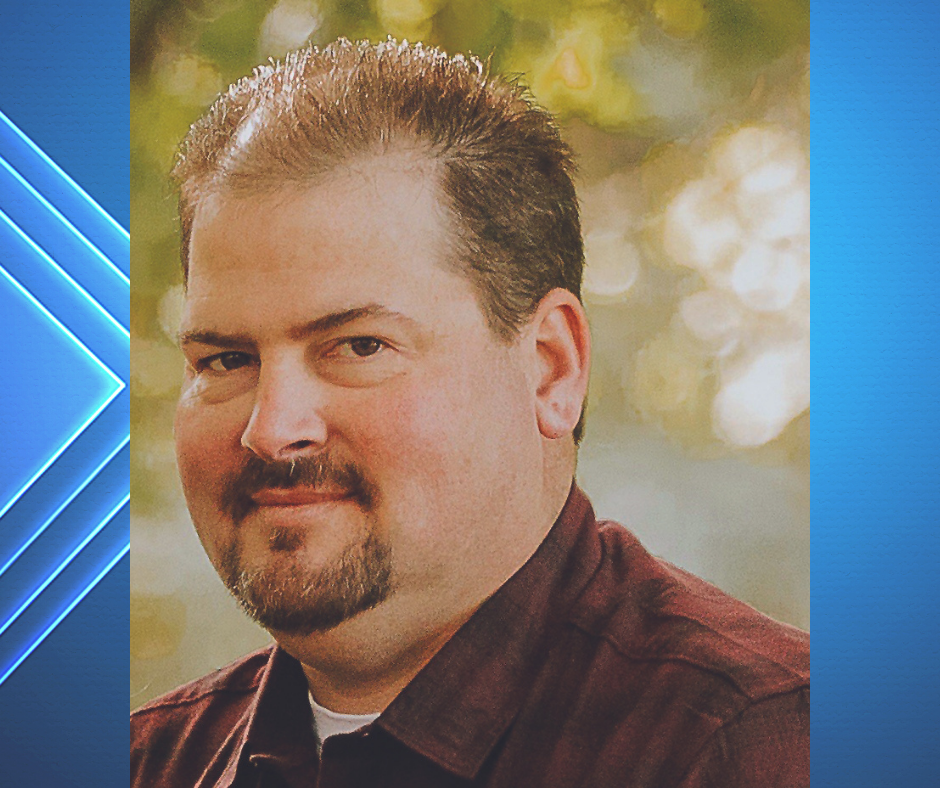 Bio Information
OCCUPATION: Nutrient specialist with the Ohio Department of Agriculture
YEARS A PPEC MEMBER: 21 years 
SPOUSE: Rachel
ACTIVITIES/MEMBERSHIPS: Divine Mercy Catholic Church, Knights of Columbus, Paulding Athletic Boosters
HOBBIES AND INTERESTS: Spending time with family, attending sporting events, hunting
QUALIFICATIONS: Graduated with a bachelor's degree in business administration from the University of Northwestern Ohio and an associate degree in agriculture business management and marketing from Northwestern College. He feels his education and 20 years of professional experience will be a great asset in guiding the cooperative's future course of action. William stated, "The job of a trustee is being entrusted by the members to make decisions for the best interests of the members and cooperative. I know all of my decisions will always be for the best interests of the members and cooperative."
CO-OP CHALLENGES: Adding more renewable energy resources, due to regulatory mandates and members' request. Improving and maintaining utility infrastructure to keep up with customer demands. Retaining and recruiting a skilled workforce.
FOCUS: Meet with policymakers on the pros and cons of the renewable resource mandates and seek a compromise that benefits everyone. Embracing new technologies and being adaptable to the ever-changing electrical environment. Work with schools to demonstrate to potential students the opportunities and rewards that working for the cooperative has to offer. Create an environment for a safe, rewarding career. Embrace and adapt new technologies and bring innovation to each member in a cost-effective way, while also following our mission to safely provide our member-owners and our communities with quality electric service, sustainable energy, and superior customer service at fair, reasonable prices.
Fred Pieper of Paulding, Ohio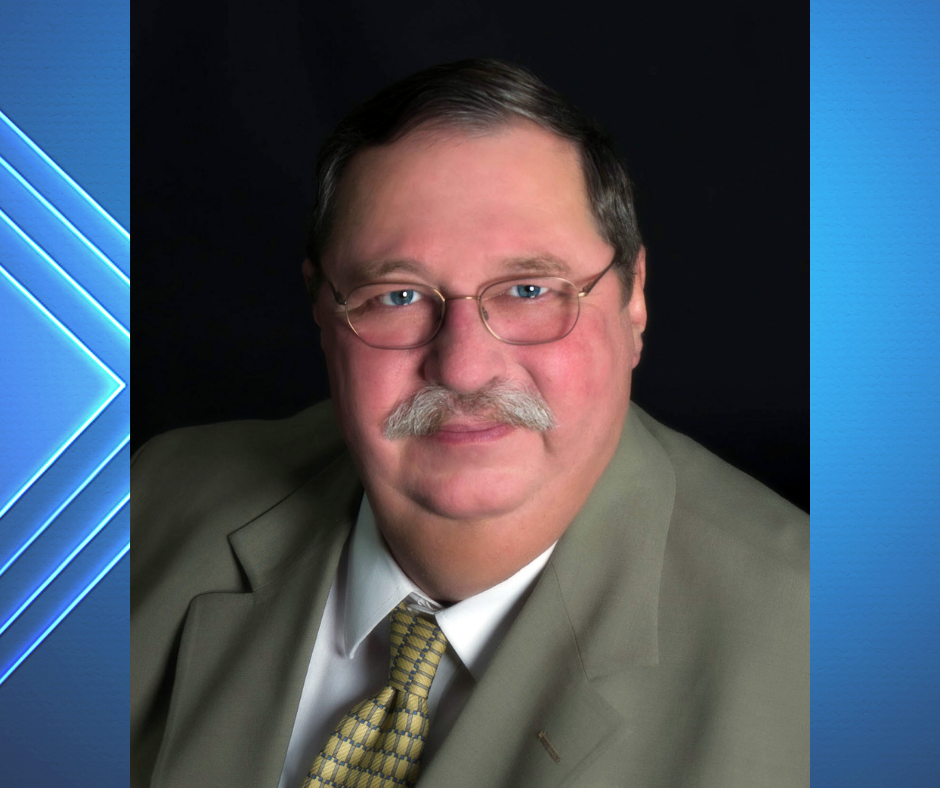 Bio Information
OCCUPATION: Retired
YEARS A PPEC MEMBER: 15+ years 
SPOUSE: Susan
ACTIVITIES/MEMBERSHIPS: Past Paulding County commissioner; president, Paulding County Ohio Amateur Radio Club; lifelong member, Paulding United Methodist Church; past ensemble member in the play, Reservoir Wars; lifetime member of Paulding Fish and Game Club.
HOBBIES AND INTERESTS: He enjoys amateur radio and outdoor activities including caring for his horse, spending time with his dogs, and maintaining his mini-farm, which includes a monarch waystation. He also enjoys trapshooting and exploring back roads.
QUALIFICATIONS: He was employed as a lineman with PPEC for over 17 years and has a vast knowledge of the system and how it works. He has served as Paulding County Commissioner for four years and has experience communicating with state and federal legislators to achieve goals. Pieper stated: "Graduating with an MBA from the University of Toledo has served me well in my capacity as a member of the board of directors of Financial Partners Credit Union, a $54-million credit union headquartered in Woodburn, Indiana, where I have held the position of treasurer for over 15 years."
CO-OP CHALLENGES: Reliability and security. As government requirements focus more on renewable energies, the reliability of more traditional power sources such as coal, natural gas, and nuclear will be challenged by unreliable wind and solar sources. Cyber hacks and crimes against the grid are also concerns.
FOCUS: To ensure that PPEC will continue to be a quality electric provider. Fred wants an increase in reliability while continuing to strategically plan for improvements and adapting to industry standards. As a PPEC member, he wishes to continue strong partnerships with members and the communities served by PPEC.
Scott Strahley of Paulding, Ohio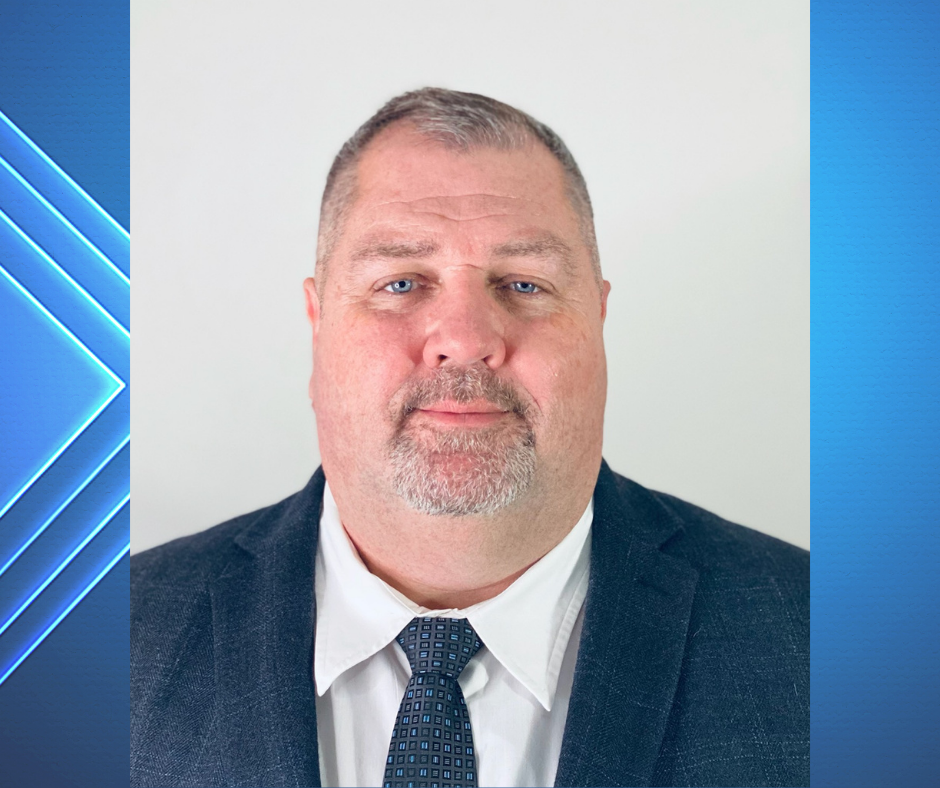 Bio information
OCCUPATION: Professional surveyor and professional engineer for Sauer Land Surveying, Inc.
YEARS A PPEC MEMBER: 5 years
SPOUSE: Jill
ACTIVITIES/MEMBERSHIPS: Member and greeter at the Woodburn Missionary Church, actor with the Paulding Reservoir War Dinner Theater, and an actor for the CoRP (Community Revitalizing Paulding) Cemetery Walk.
HOBBIES AND INTERESTS: Woodworking, golf, gardening, and his children's activities.
QUALIFICATIONS: While a professional engineer, he has had extensive experience in rate-setting for utilities, asset management, and community development. He has performed energy audits across the United States as an energy auditor and manager.
CO-OP CHALLENGES: Providing safe and affordable energy in a rapidly changing demand marketplace while maintaining an aging infrastructure.
FOCUS: "I would like to utilize my God-given abilities and learned talents to serve my friends, family, and neighbors in my community." Part of this will be to fully understand and improve generation, transmission, and distribution challenges while becoming an instrumental liaison between members and renewable energy alternatives. He hopes to work with local economic development offices and elected officials to understand growth and development needs. He wants to continue focusing on infrastructure improvements while pursuing renewable energy alternatives and incentives.