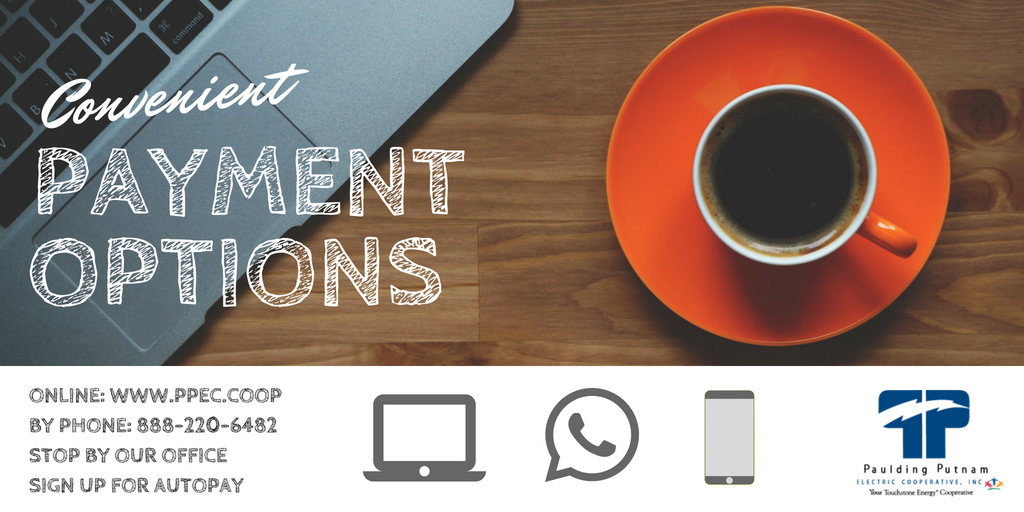 We know life is busy and paying your electric bill likely isn't your favorite thing to do. That's why we offer several different payment options so you can choose one that works best with your lifestyle.
To pay your bill by phone using a credit or debit card, you MUST call our secure pay-by-phone number: 888-220-6482. This automated toll-free number will guide you through a series of prompts to manually pay your bill any time of day or night.
PPEC moved to this system to become Payment Card Industry (PCI) compliant with new data security standards. Our member service representatives cannot take credit or debit card payments over the phone because it violates the new PCI standards, and keeping your sensitive financial information secure is of utmost importance to us. Rest assured that our automated number is quick, easy, and adds another layer of protection from fraud when paying your bill with a credit or debit card. Just make sure you have your card numbers and relevant information at hand when you call.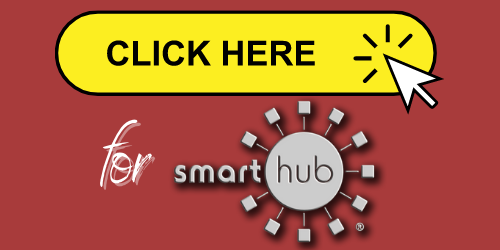 Click here to go to our online SmartHub account payment and management system.
If you don't already have an account, you can quickly create one in just seconds. After you click the red "SmartHub" button at the top of this page, just click "Sign up to access our self-service site." You will need your account number, email address, and password for a first-time log in. After you set up your SmartHub account, you will be able to quickly pay your bill every month, report outages, monitor your energy use, and receive notifications. Learn more about SmartHub and its capabilities here.
There's an app for that, too! Be sure to download the free SmartHub app from the Apple App Store or Google Play Store to take advantage of its features while you're on the go with your mobile device. Once you try it out, you won't know how you lived without it!
If you need help creating or managing your SmartHub account, check out our tutorial videos to make the process easier.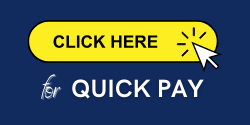 Click here to access Quick Pay.
Quick Pay (also known as Pay Now) provides a quick, single online payment alternative to SmartHub
Easy online bill payment with no registration required to login
Streamlines the quick payment process. Just use your electric account number and last name or business name to access your account for payment
If a match is found, the Pay Now Account Screen will be displayed with details of amount due
If a match is not found, you will receive an error message
Pay the total amount due or change the Pay Amount field to make a partial payment
This is a secure link; no payment information will be stored
Please call 800-686-2357 to speak with a member services representative if you have questions.
Our lobby is open Monday - Friday 7:30 am - 4:30 pm. We also offer service through our convenient drive-thru window.
Never worry about paying your bill on time every month again! By signing up for auto-pay, you can set recurring payments and simply let go of the thought of having to pay your bill on a certain date. Our system will automatically deduct the amount of your bill on the 9th of every month, so you don't have to do anything. Sound great? It is. There are two ways to set up auto-pay:
Call our automated pay-by-phone number (888-220-6482). Listen to the prompts. One of the menu options will allow you to establish recurring payments. Make sure to have your bank routing and account numbers on hand if you want to pay from a checking or savings account. If you want to pay with a credit card, have your card with you so you can relay all the information for the system to store.
You can also set up automatic recurring payments in SmartHub. (See the description of SmartHub above.)
We are not affiliated with third-party bill payment services like Doxo, which often appear near the top of online searches for bill payments. 
Please do not make payments through companies like these, as you are putting your information at risk. Please use the methods listed above to ensure the secure, timely payment of your monthly bill.