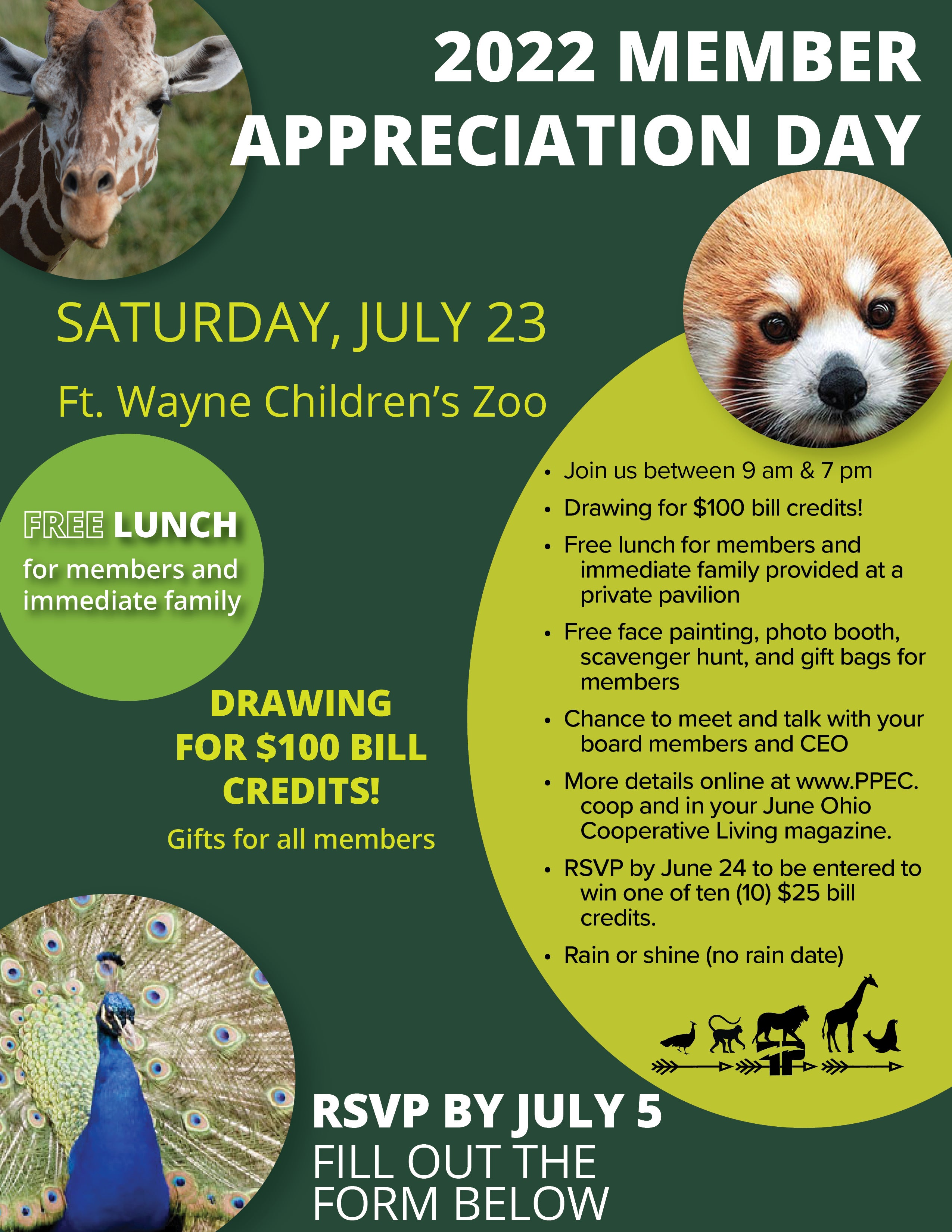 **Note: Rain or shine, we'll be there! 
Join PPEC for the 2022 Member Appreciation Day as we explore the Fort Wayne Children's Zoo. You'll get a free meal in a private PPEC members pavilion, plus each member will receive a ride voucher and a special gift bag. 

When: Saturday, July 23, Gates open at 9:00 am. Lunch is served in shifts (11-noon or noon-1) depending on your ticket.
What:

Ft. Wayne Children's Zoo Day.
Who:

Current members and their immediate family members living at home.
Where: Fort Wayne Children's Zoo, 3411 Sherman Blvd, Fort Wayne, IN 46808
Why? Because we love our members and want everyone to have a good time!
*Entry limited to members who RSVP by July 5, 2022, gift bags limited to first 350 members. First-come, first-served.

**Please RSVP by filling out the form below, returning the registration card on the back cover of your June member magazine (Ohio Cooperative Living for Ohio members and Indiana Connection for our Indiana members), or calling us at 1-800-686-2357.
Help us spread the word! RSVP and share it on Facebook here: https://fb.me/e/1G2t0ZJex