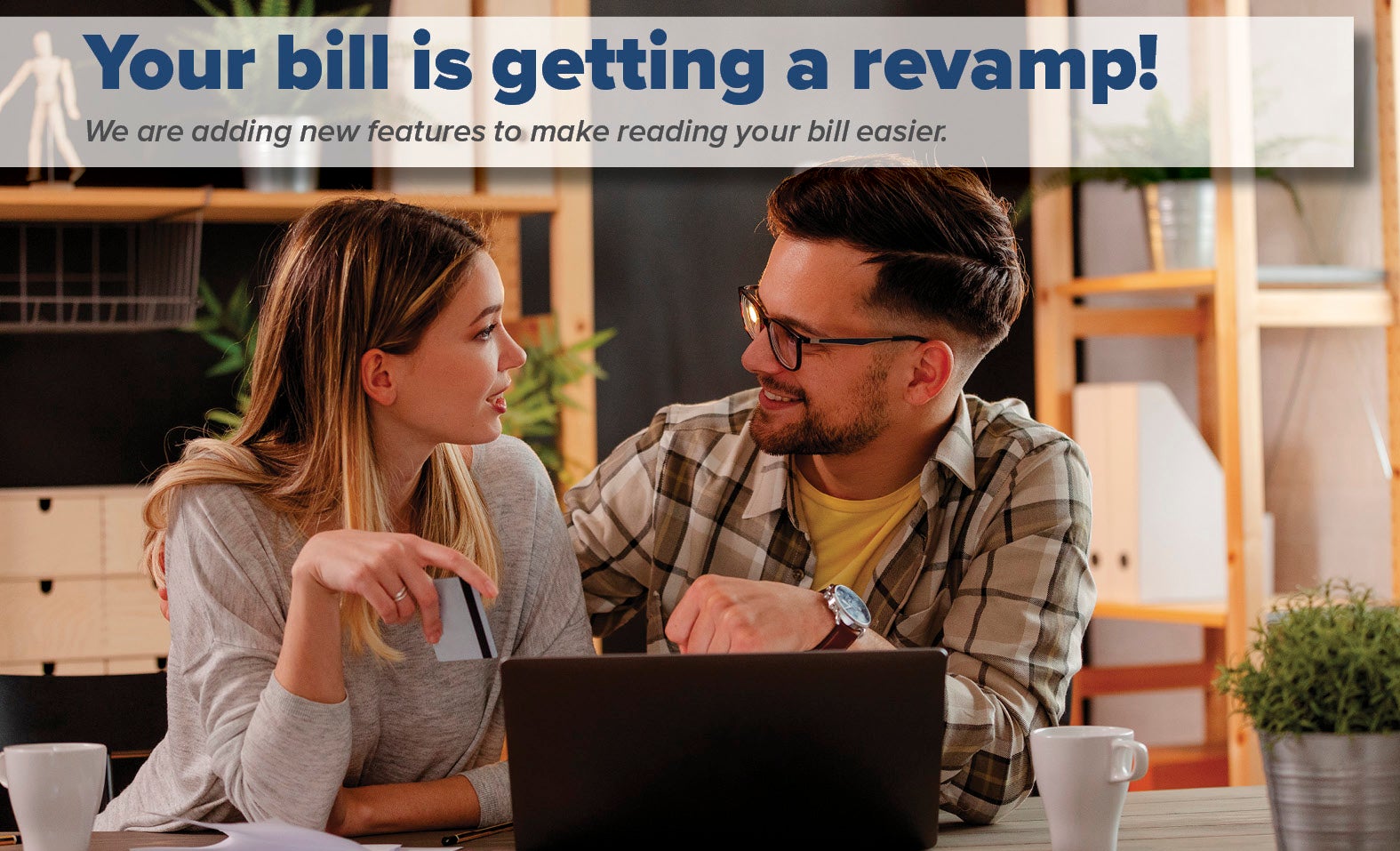 Starting with your September bill, members will be receiving a redesigned bill that will be easier to read while providing more member-specific information. None of these things are new charges or increases; it's the same charges you've been paying since March of 2018.

We are also including an updated look to the snapshot of your electric usage history and the average temperature with each bill so you can compare the current month's use to the last month and the same month of the year prior. We hope this will help members understand why their bills increased or decreased, as they can analyze what they did differently in their home each month (and see how weather impacts their bill.)

You can get more detailed electric use history by logging into your SmartHub account or mobile app. 

The front page of your bill redesign allows a space for us to better communicate with our members as well with an expanded message area. 

The back page will still show the breakout of your bill charges. As explained last month by CEO George Carter, your electric bill has three main parts: distribution charges, generation and transmission charges, and taxes. The distribution portion of your bill is the cost for Paulding Putnam to provide you service at your home or business.

Generation and transmission charges represents the cost to produce the electricity at one of our generation plants and then transmit the electricity to our local substation. This is a major cost and one which we have very little control over.

This section will also show extra services you may have at your location or through member subscriptions including outdoor lighting, the OurSolar Program, Operation Round Up, meter testing, and charges associated with billing. 
Learn more about your bill and the breakdown of the different charges by visiting the Rates and Billing page on our website.
Have questions? Call us at 800-686-2357, let us help you understand the bill you receive each month.