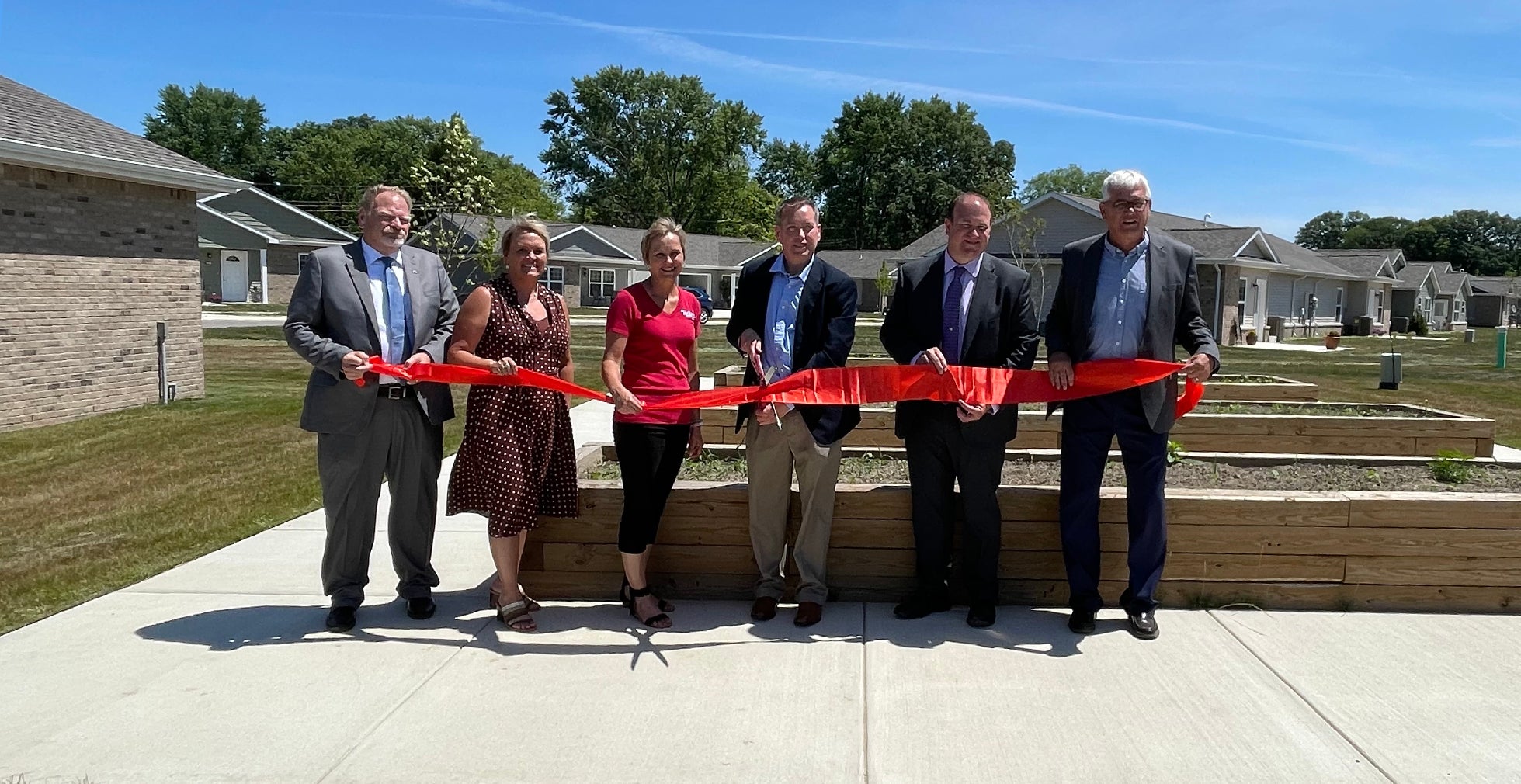 PPEC was honored to attend the ribbon-cutting ceremony for New Haven, Indiana's newest residents (and PPEC members!) in Kady Gene Cove. Working with PPEC, state officials, the NewAllen Alliance, and Keller Development, Inc. a total of 50, two-bedroom duplex units for seniors were completed. This represents phase one of the two-part building project.
Representatives from each organization spoke, including New Haven Mayor and PPEC Board Trustee Steve McMichael.
PPEC Energy Advisor Peter Niagu and CEO George Carter presented a check made possible through PPEC's residential rebate program. Keller installed two radio-controlled switches in each apartment on both the hot water heater and HV/AC system, which will help the co-op reduce peak demand and keep costs down for all members.
PPEC offers many different types of rebates to its members. More information can be found on our Rebate Programs page.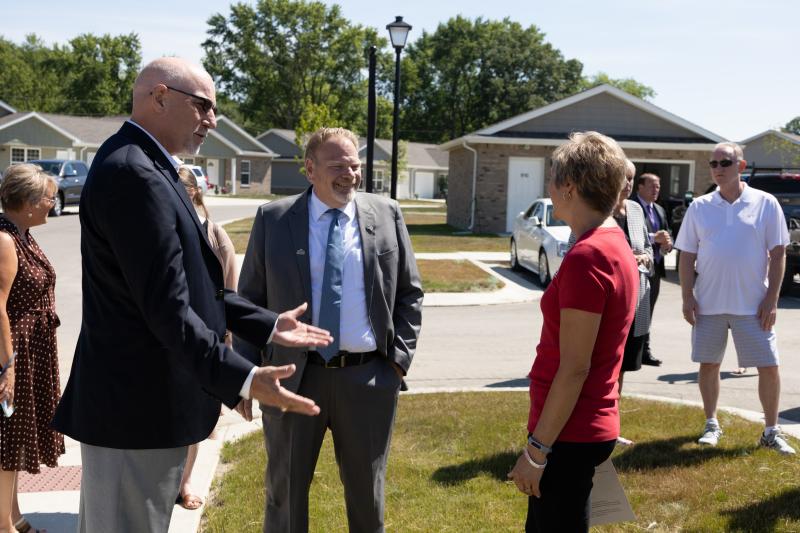 (L-R) PPEC President George Carder discusses the project with New Haven's Mayor Steve McMichael and Dawn Gallaway with Keller Development
---
---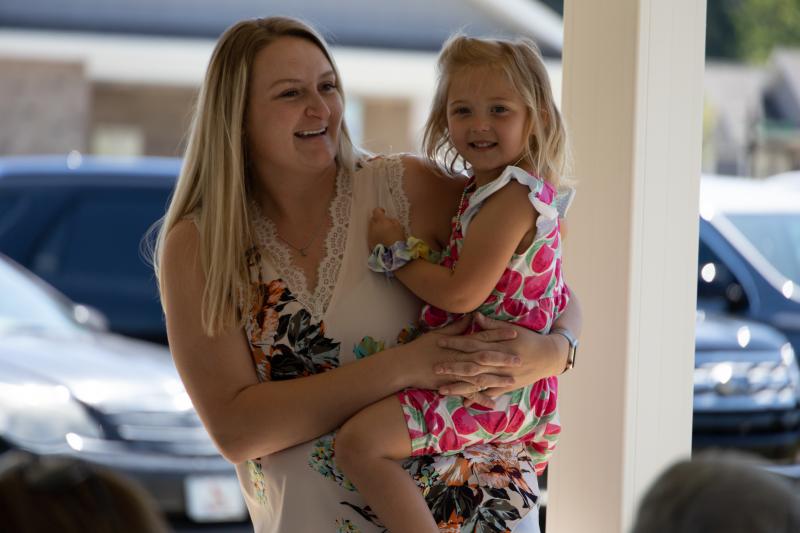 Mom and daughter Kady Gene look over the crowd of residents, community, and state leaders.
---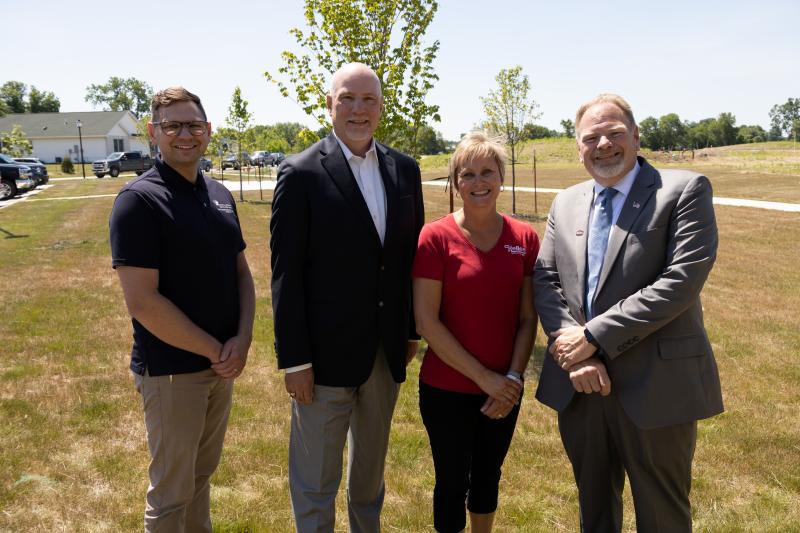 (L-R) PPEC Energy Advisor Peter Niagu, CEO George Carter, Keller Development's Dawn Gallaway, and New Haven Mayor Steve McMichael.