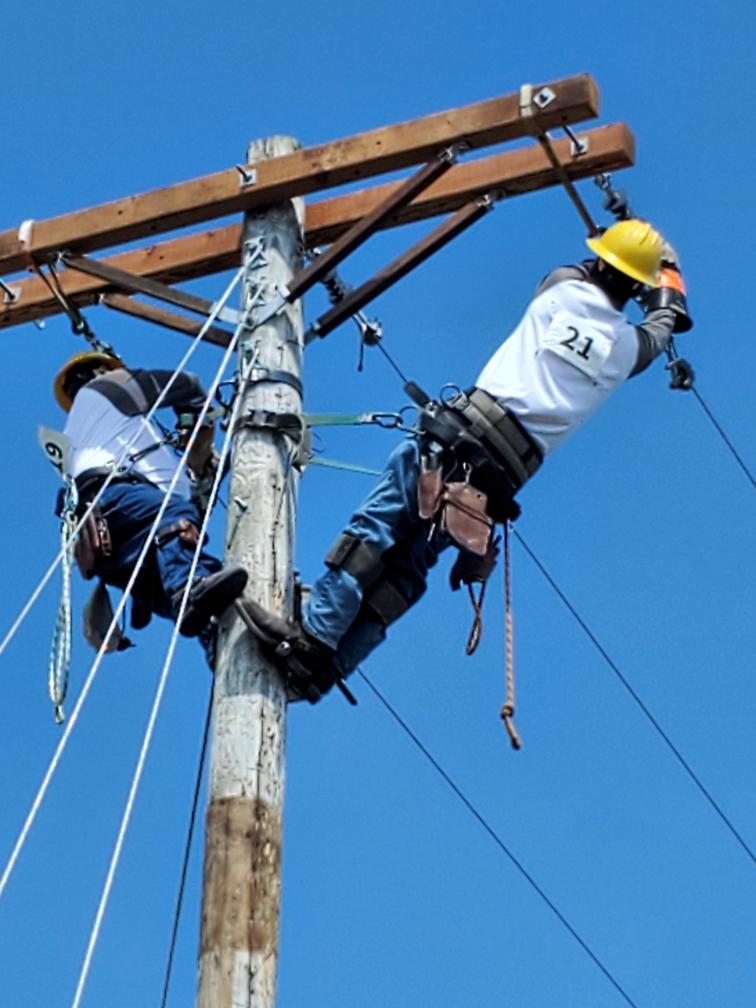 A team of linemen from Paulding Putnam Electric Cooperative recently competed at the Indiana Electric Cooperative Lineman Rodeo, held Aug. 25-26 in Danville, Indiana. The two-day event showcased the skills and safety training of electric cooperative lineworkers.
The linemen competed in events that test skills such as pole climbing, hurt man rescue and safely changing electric line hardware. A total of 15 teams and 54 individuals competed in this year's event. PPEC's linemen participated in several team events and did extremely well overall, placing in the top 10 of the competing co-ops. Overall, they scored 296 out of 300.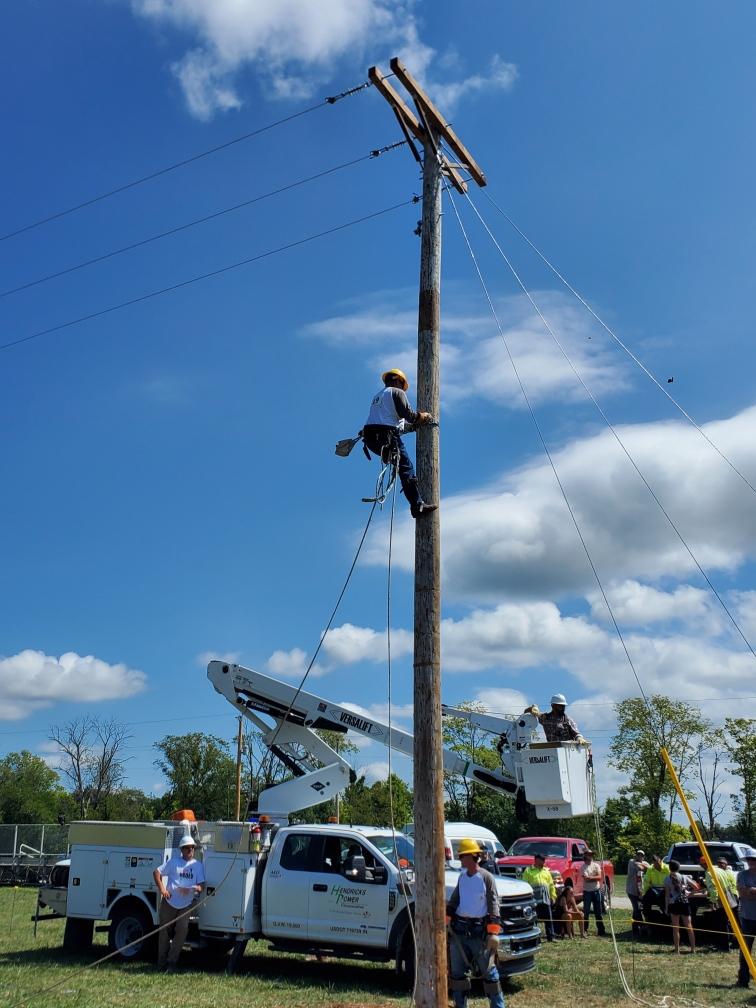 The following linemen represented PPEC at the rodeo:
Lineman and Systems Engineer Rob Weisenburger
Lineman Terry Minic
Apprentice Lineman Mike Taylor
They placed 4th in the 3-Phase Dead-End Changeout, 5th in the De-Energized OCR Changeout, and performed well in the Hurt-Man Rescue Exercise.
"We're proud of the PPEC linemen who competed in this year's rodeo," said Operations Manager Tim Bowley. "Paulding Putnam linemen have a lot of pride in the work they do, and they demonstrated their skills and dedication to their craft, representing us well at the statewide level."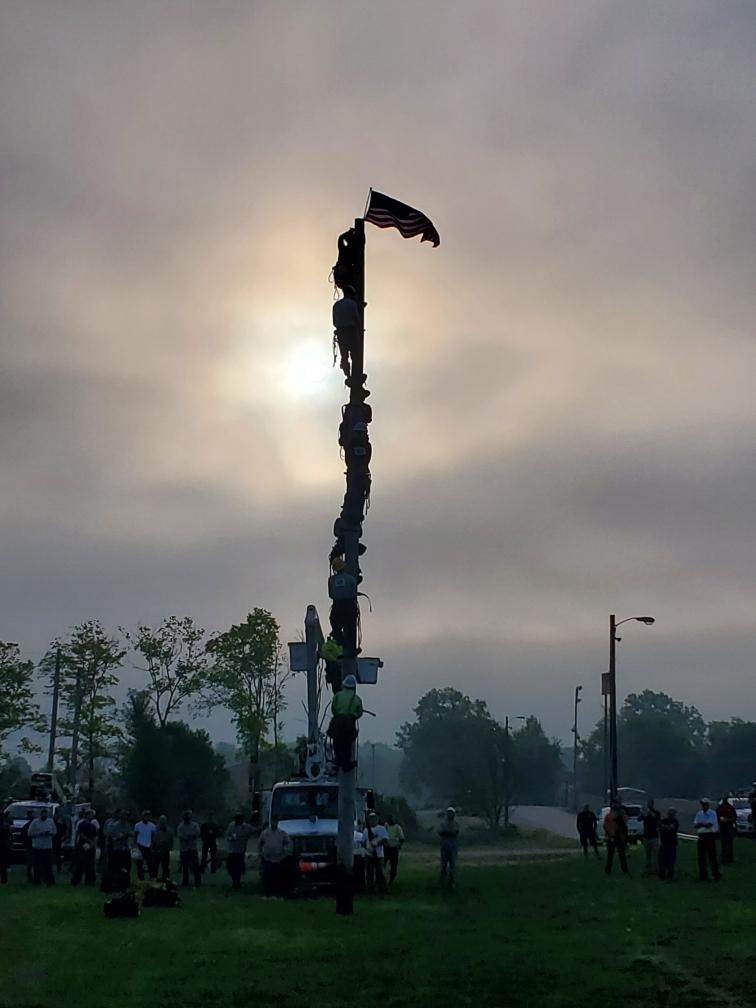 The Indiana Electric Cooperative Lineman Rodeo recognizes and rewards excellence in safety, skill and knowledge in the lineworker field. We are proud of our linemen's dedication, high level of training, and their talents!