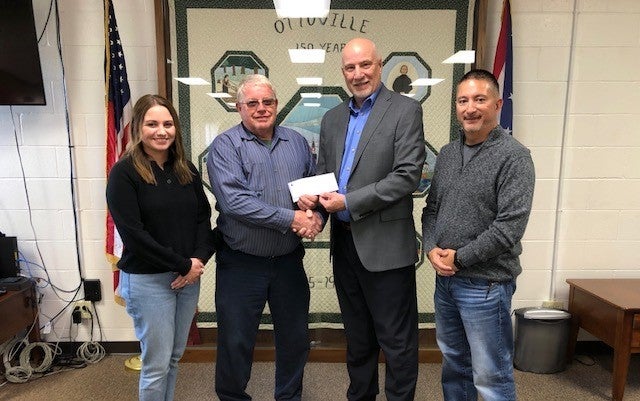 Paulding Putnam Electric Cooperative (PPEC) recently gave the Village of Ottoville a $360,000 loan for industrial park infrastructure expansion through the United States Department of Agriculture (USDA)'s Rural Economic Development Loan & Grant Program. This is PPEC's first USDA loan to establish a Revolving Loan Fund (RLF), which will help future community and business expansion efforts.
These initial zero-interest loans help local villages, cities, and nonprofit entities – they cannot go to for-profit companies.
"Paulding Putnam Electric Cooperative is proud to help support local economic development and job creation efforts," said PPEC President and CEO George Carter. "This loan would not be possible without the USDA. We look forward to working with the Village of Ottoville as they further develop the industrial park and prepare for the next phase of attracting businesses and jobs to our region."
To learn more about economic development or other community programs the co-op participates in, contact PPEC at 800-686-2357 or visit www.ppec.coop/economic-development.