Not even stormy weather could keep Paulding Putnam Electric Cooperative members away from the co-op's 2022 Member Appreciation Day on Saturday, July 23, 2022, as they took over the Fort Wayne Children's Zoo.
Despite heavy rainfall in the morning, more than 2,000 members and family in attendance still set records for being PPEC's largest-ever event; zoo management states it was their largest picnic event. Dozens of comments, direct messages, and tags on social media from members raving about the experience – as well as positive mail notes and "thank you" phone calls that continue to come in – signaling to the co-op that the event was greatly appreciated by membership – especially families.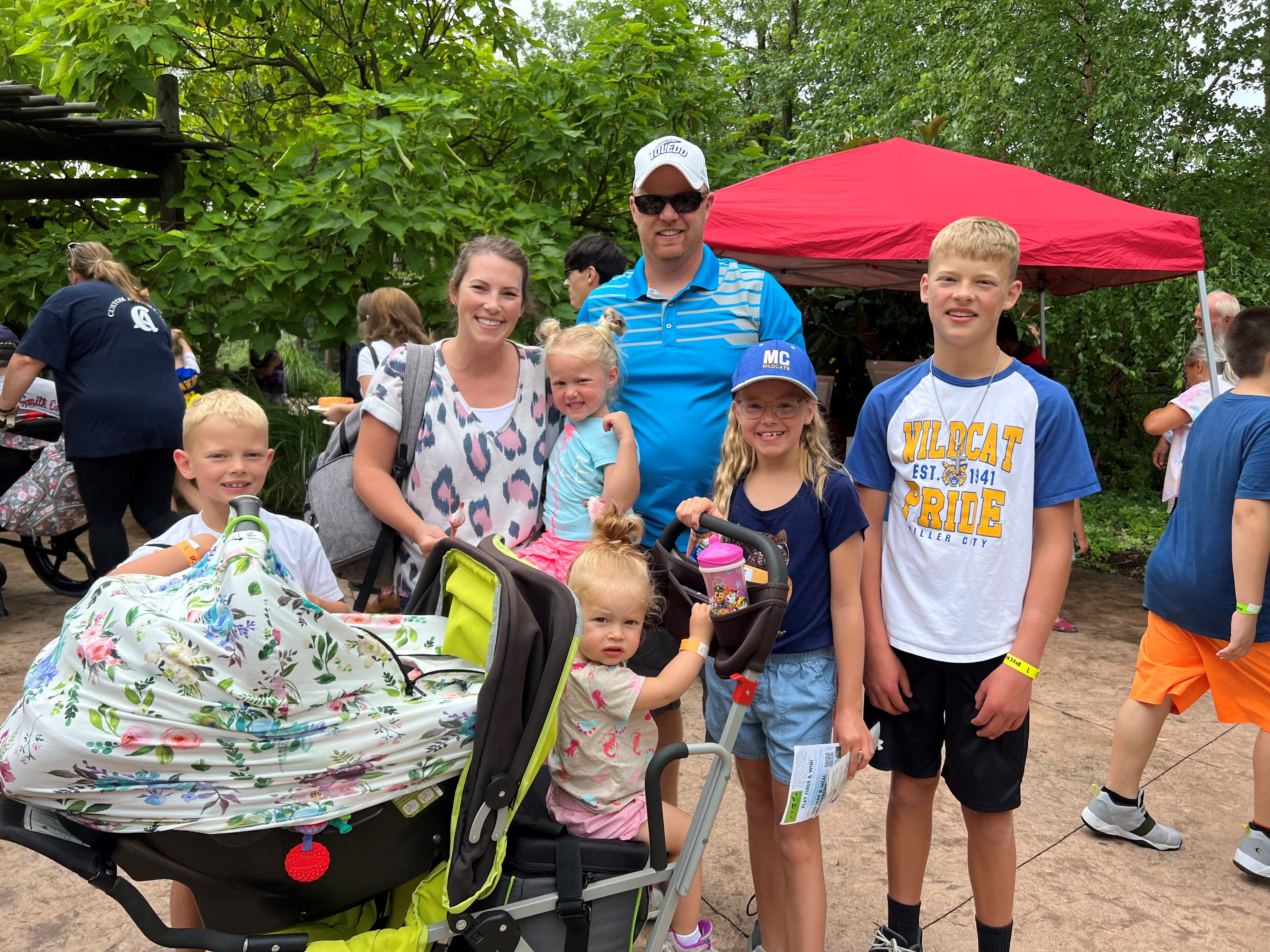 Members and their families received free zoo entry, a meal with ice cream, and a gift for all ages – outdoor kits for adults, earbuds for teens, and animal backpacks for children. Activities for children included free face painting, a ride voucher (train, safari sky ride, log ride, etc.), and other giveaways.
"This member appreciation event was an opportunity to highlight our diverse membership, many who traveled nearly two hours, and to showcase our dedicated employees who worked so hard to make the day a great success," said CEO George Carter. "This was the largest event in the cooperative's 86-year history, and we are very pleased so many came out, despite the bad early morning weather. I'd also like to thank the Fort Wayne Children's Zoo; they were terrific partners in this event – the staff there was great to work with."
Members also met their PPEC staff, CEO, and Board of Trustees, spun the wheel to win gifts at the trustee table, and were able to sign up for various co-op programs like SmartHub and ACRE Co-op Owners for Political Action. Information on OurSolar, renewable energy, rebates, and other resources were also available.
PPEC employees were dressed in green "Zoo Crew" shirts at the event, so members could easily recognize them to say hello and meet the people behind their power.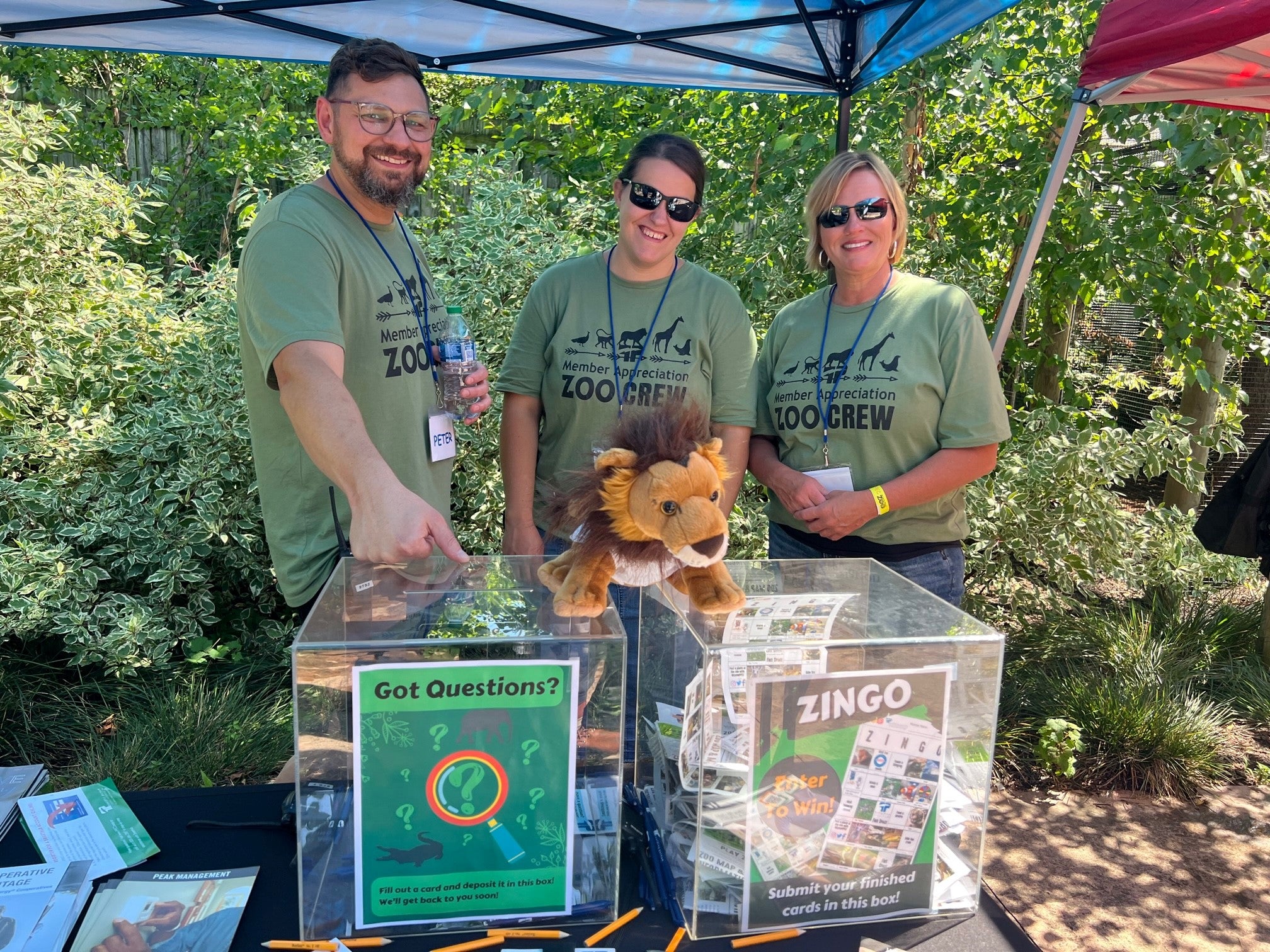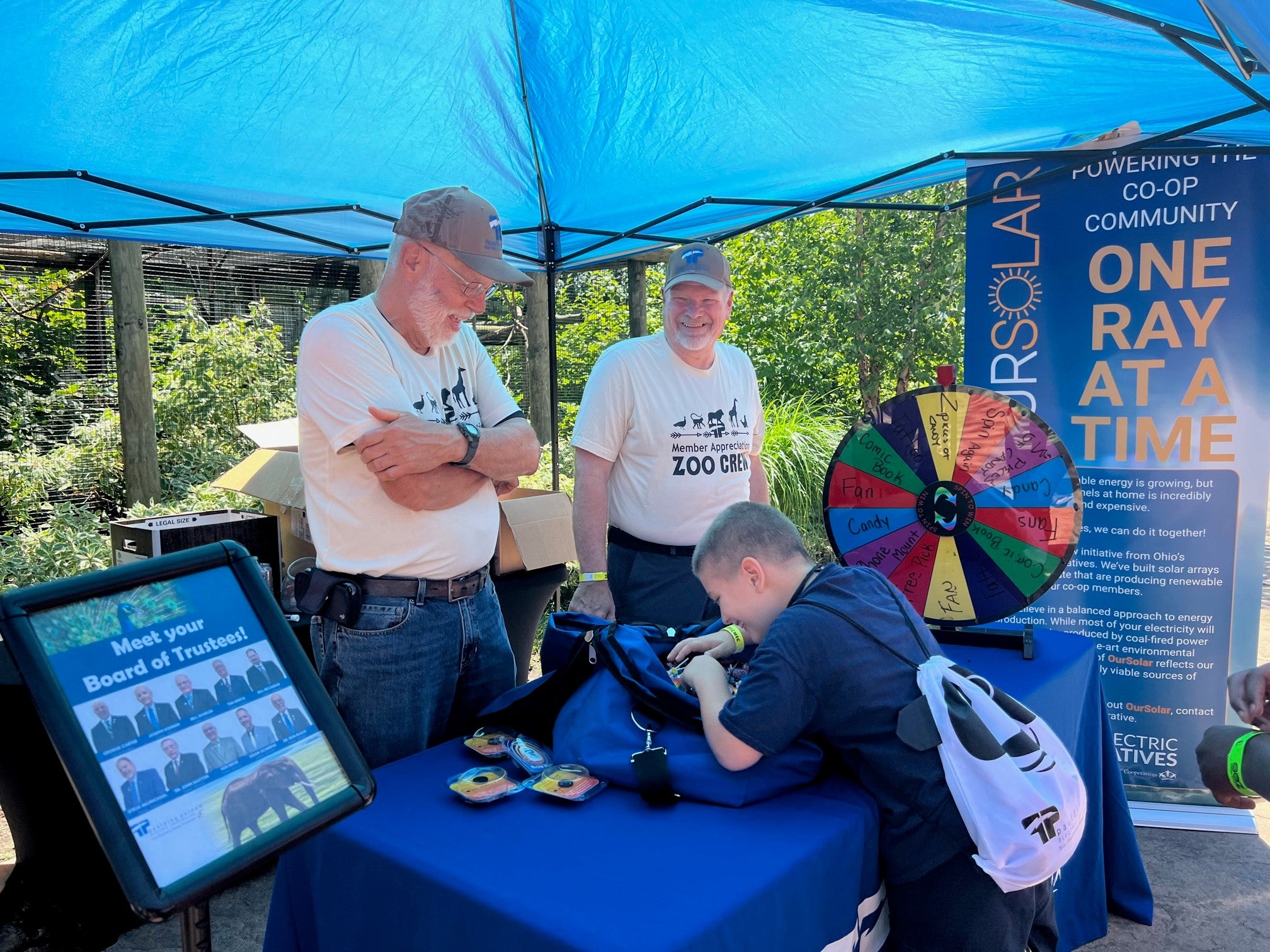 The $100 door prize winners are:
Jordan Daniels
Gregory Messmann
John Scharf
Robert Warren
Mackinzy Peterson
Members who completed their Zingo (zoo bingo) scavenger hunts were entered in a drawing for a $20 bill credit. Those winners are:
Jerry & Carol Nihiser
Brent & Sarah Williams
Brandon & Sarah Worden
Ryan & Christa Veroff
Jason Dirham
Members who completed early bird registration and won a $25 bill credit include:
Larry    Woodard         
Penny  Craig   
Frieda  Ferris  
Andrew Kaufman         
Lara     Moake
Nichole Warnecke       
Philip   Motycka          
John     Sprague           
Stephan Poiry  
Bradley Gordon
**Note: Reservations for the event closed on July 5, due to zoo deadlines. Members who did not RSVP but still wished to attend were able to purchase tickets at the entrance gate. The event was promoted in the June and July issues of Ohio Cooperative Living and Indiana Connection magazines, on social media, on PPEC's website, and on the June bill insert. Members wanting to stay informed of upcoming events are encouraged to follow PPEC on social media or enroll in PPEC's monthly email newsletter by adding an email contact to SmartHub or signing up online at www.ppec.coop/member-newsletter
To see more photos, visit PPEC's Facebook page - specifically the photo gallery from the event here. More information about the Fort Wayne Children's Zoo can be found online at www.kidszoo.org/.
Stay tuned for details about next year's Member Appreciation event!