More than 700 members and family of Paulding Putnam Electric Cooperative attended the co-op's Member Appreciation Drive-In Movie Night at the Van-Del Theater in Middle Point, Ohio, on Saturday, July 24. Members were fed a meal from 3 Stage BBQ, a PPEC member-owned business from Monroeville, Indiana, before enjoying their choice between two movies: Jurassic Park or The Land Before Time.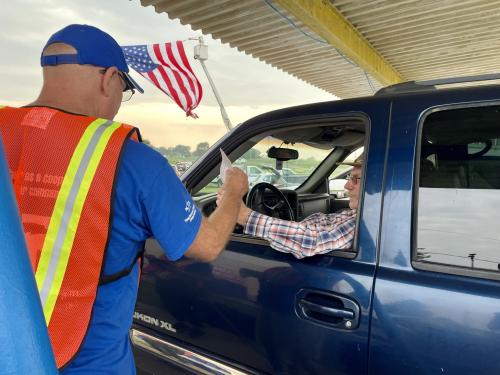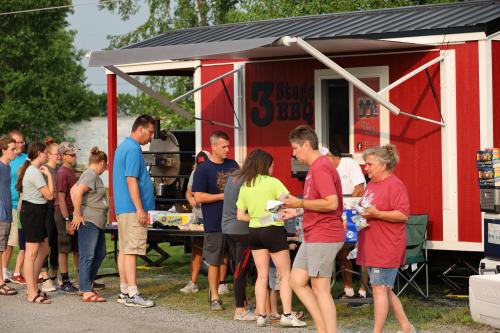 Each membership received a car-themed gift package with a cooler to commemorate the co-op's 85 years of powering lives. Families also received concession vouchers, provided by Frankart Power Line Services, and interacted with dinosaurs from TAG Art Company, a PPEC member entertainment business located in New Haven, Indiana. (Read more about the brilliantly fun owner Troy Ganser in this PPEC feature here.) Children enjoyed goodie bags with electric coloring books, toys, comics, glow sticks, and snacks.
During the movies, two supersized animatronic dinosaurs – a T-Rex and velociraptor – made a dramatic entrance and toured the theater, greeting families and posing for photos.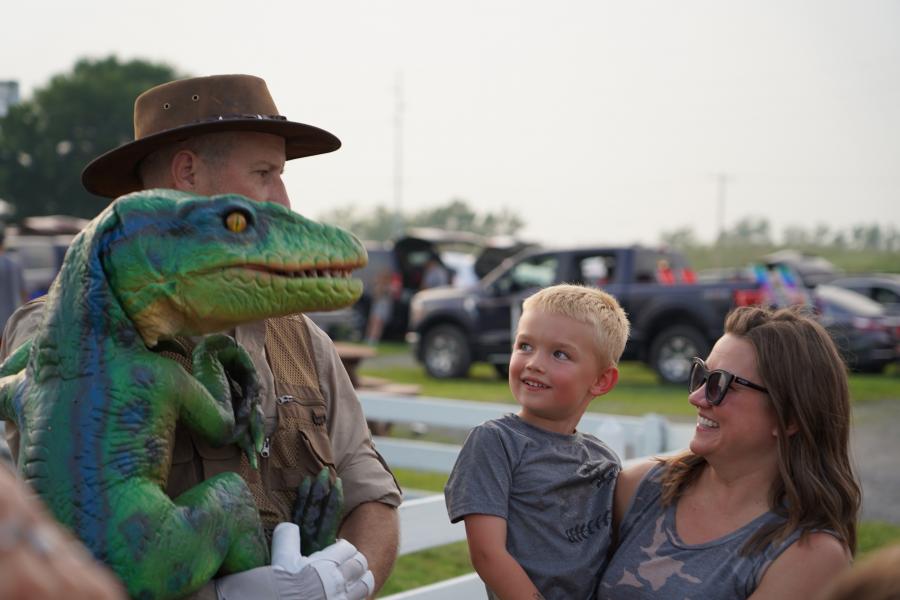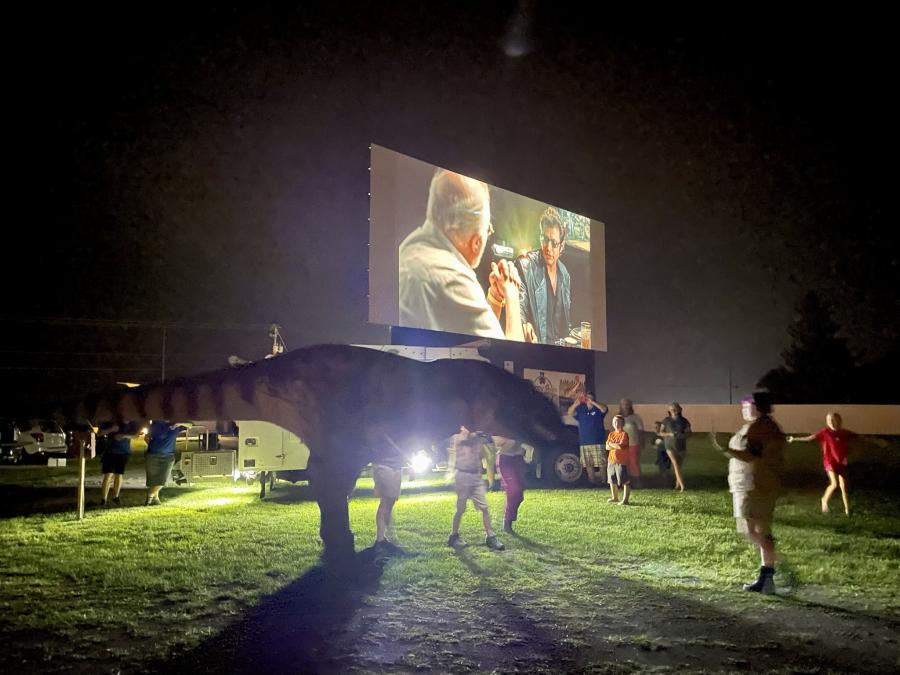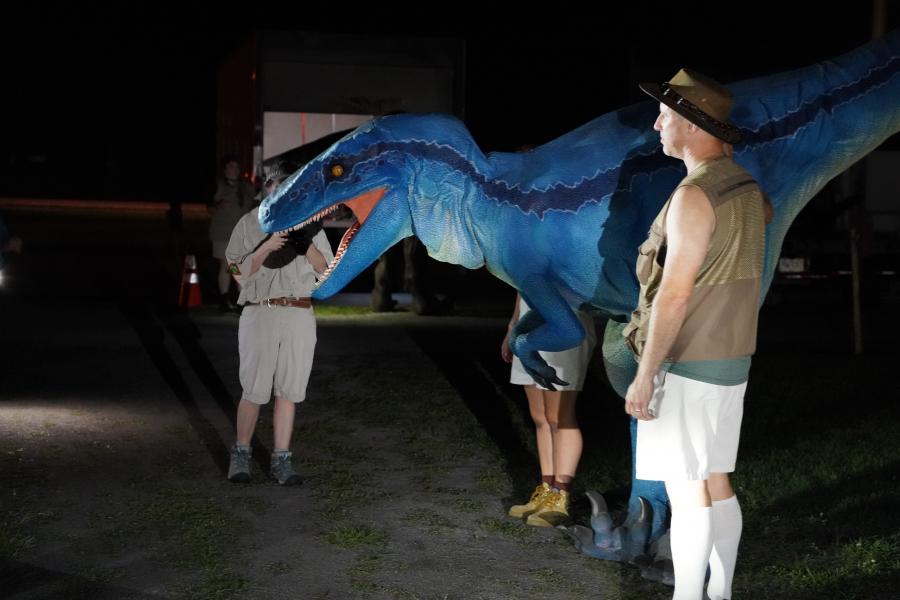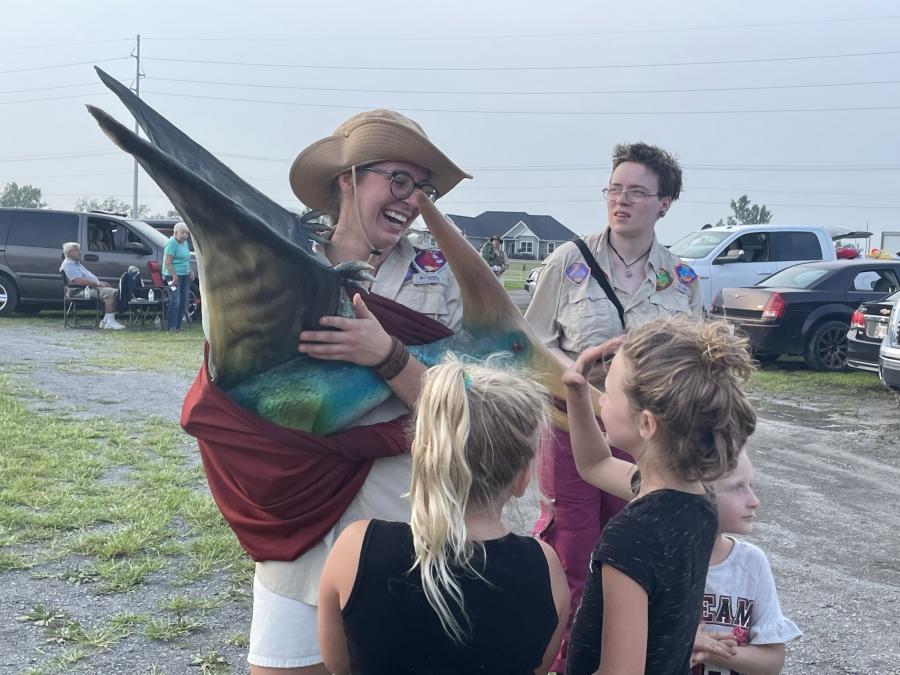 Winners of the family prize package raffles are as follows:
 
Package #1: Laura Johnson of Antwerp, Ohio (The Toledo Zoo & Aquarium tickets, gas card, certificate to Pizza Papalis, and a gift assortment)

Package #2: David F Mingle of Van Wert, Ohio (Sauder Village "Country Getaway" with tickets, gift card to The Barn Restaurant, one night stay at the Sauder Heritage Inn, and a gift assortment)

Package #3: Leon A Burgei of Cloverdale, Ohio (Fort Wayne Children's Zoo tickets, gas card, certificate to Granite City Food & Brewery, and a gift assortment)

Package #4: Dennis E Gerardot of Monroeville, Indiana (Auglaize Canoe & Kayak river outing voucher, gift card to Charloe Sno-Cone, gas card, and gift assortment)

Package #5: Michelle Hendrickson of Fort Wayne, Indiana (Van Del Drive-In Theater gift certificates valid toward admission and/or concessions, gas card, and gift assortment)
To help PPEC plan next year's event, please take our survey here: https://ppec.coop/membersurvey
Watch the 2021 recap video here: