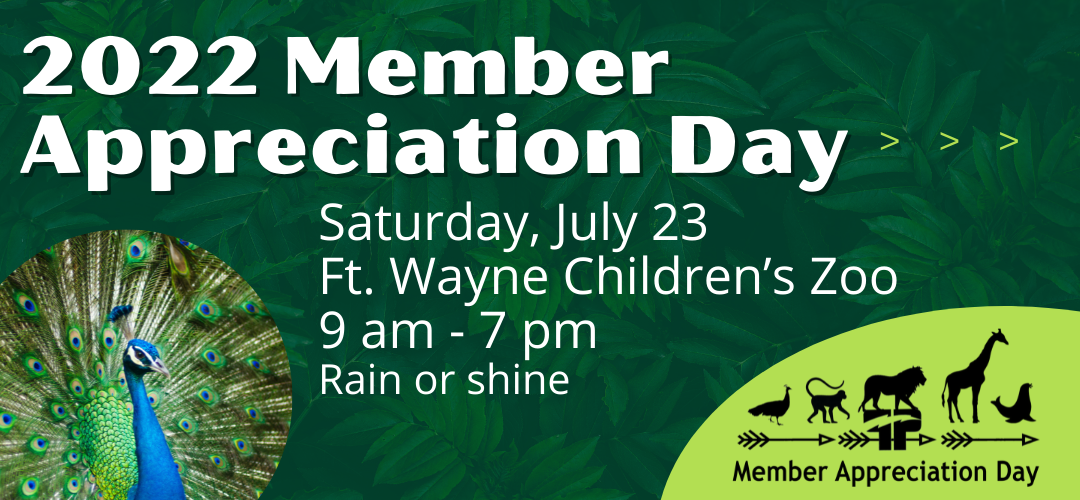 FORT WAYNE, IN — Paulding Putnam Electric Cooperative is excited to welcome members to its 2022 Member Appreciation Day on Saturday, July 23, 2022, as they take over the Fort Wayne Children's Zoo. This will be the co-op's largest event in history, receiving more than 3,100 RSVPs from members and their family.
PPEC members who RSVPed are welcome to join the fun, meet animals up close and personal, and chat with their co-op employees during regular zoo hours. Gates open at 9 am.
Those who RSVPed will receive free zoo entry, a meal and ride voucher, and a gift bag with goodies for all ages. Activities for children will include free face painting, a ride voucher, and other giveaways. Zoo bingo (Zingo) will be available, with those completing their cards eligible for a prize. Members can also meet their PPEC Board of Trustees, spin the wheel to win gifts, and sign up for various co-op programs in the Parkview Physicians Pavilion, where dining will be held.
PPEC employees will be dressed in green "Zoo Crew" shirts at the event, so members can easily recognize them. Solar Sam and LED Lucy mascots will also make appearances throughout the day.
When: Saturday, July 23, Gates open at 9 am. Zoo closes at 7 pm.
What: Member Appreciation Family Fun Day
Where: Fort Wayne Children's Zoo, 3411 Sherman Blvd, Fort Wayne, IN 46808
Why? Because PPEC is grateful for our members and wants everyone to have a good time! Just another perk of being a co-op member.
 
**Note: Reservations for the event closed on July 5, due to zoo deadlines. Members who did not RSVP but still wish to attend may join the co-op but must purchase tickets on their own at the entrance gate. Meals and gifts will not be provided for those who didn't register. The event will be held rain or shine.
For more information or questions, visit https://ppec.coop/member-appreciation-zoo-day or call the co-op's office at 1-800-686-2357. The Fort Wayne Children's Zoo is located at 3411 Sherman Blvd, Fort Wayne, IN 46808. A zoo map, ticket information, animals, and more can be found on their website: www.kidszoo.org/