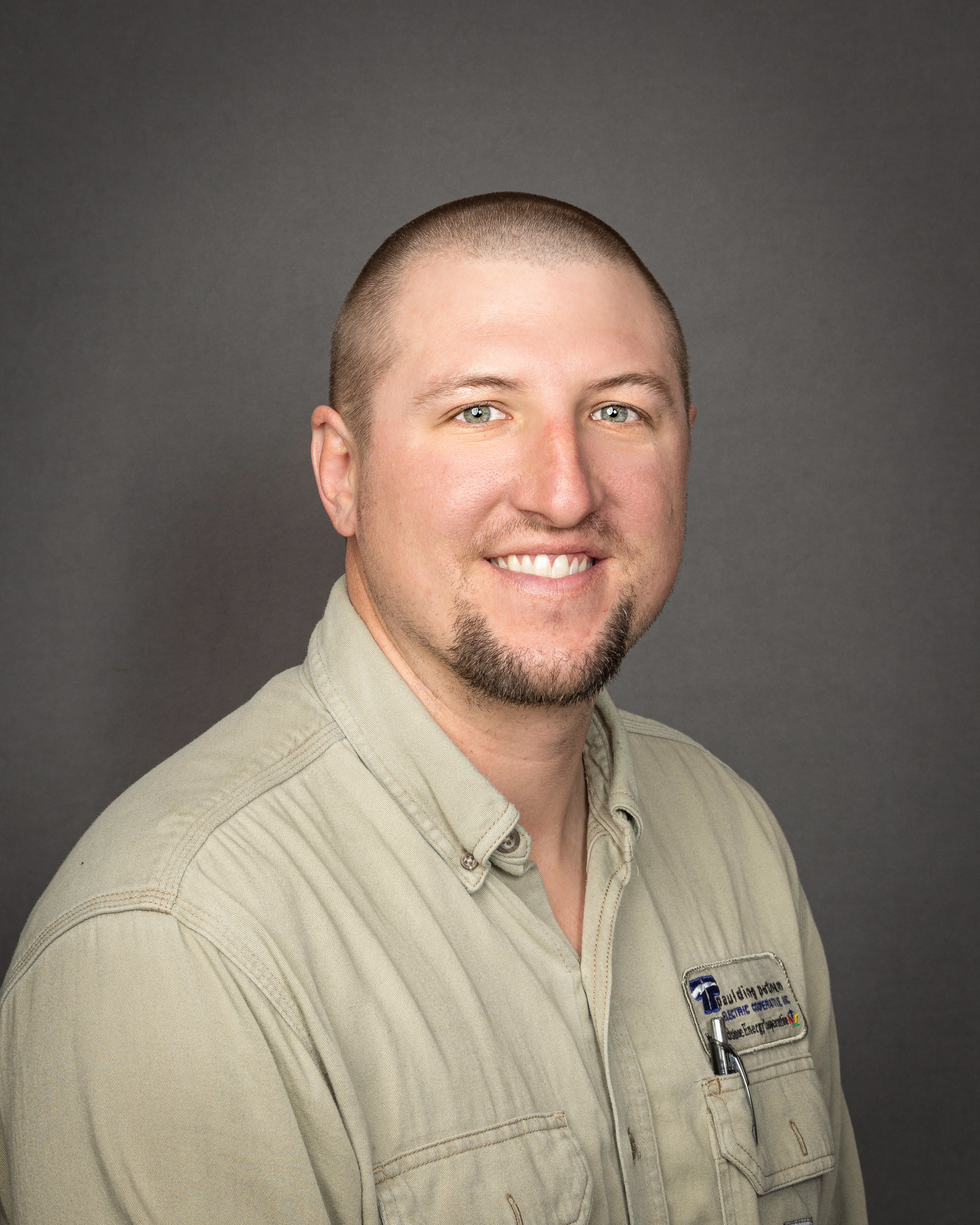 Congratulations to Crew Leader and Lineman Andrew Hermiller, who was voted by PPEC's employees as the 2022 Quarter 4 Rockstar Employee! This internal quarterly recognition program allows employees to nominate and vote on deserving co-workers who they feel have gone above and beyond or deserve recognition.
Andy started at PPEC part-time in October 2010 and went full-time on April 25, 2011. He was offered a job at Tri-County Electric the same day he was offered the job at PPEC, but looking back, he's "very happy" with his decision. He was an apprentice lineman for five years, attending training at the Central Ohio Lineworker Training facility (COLT) in Columbus and Mt. Gilead, Ohio.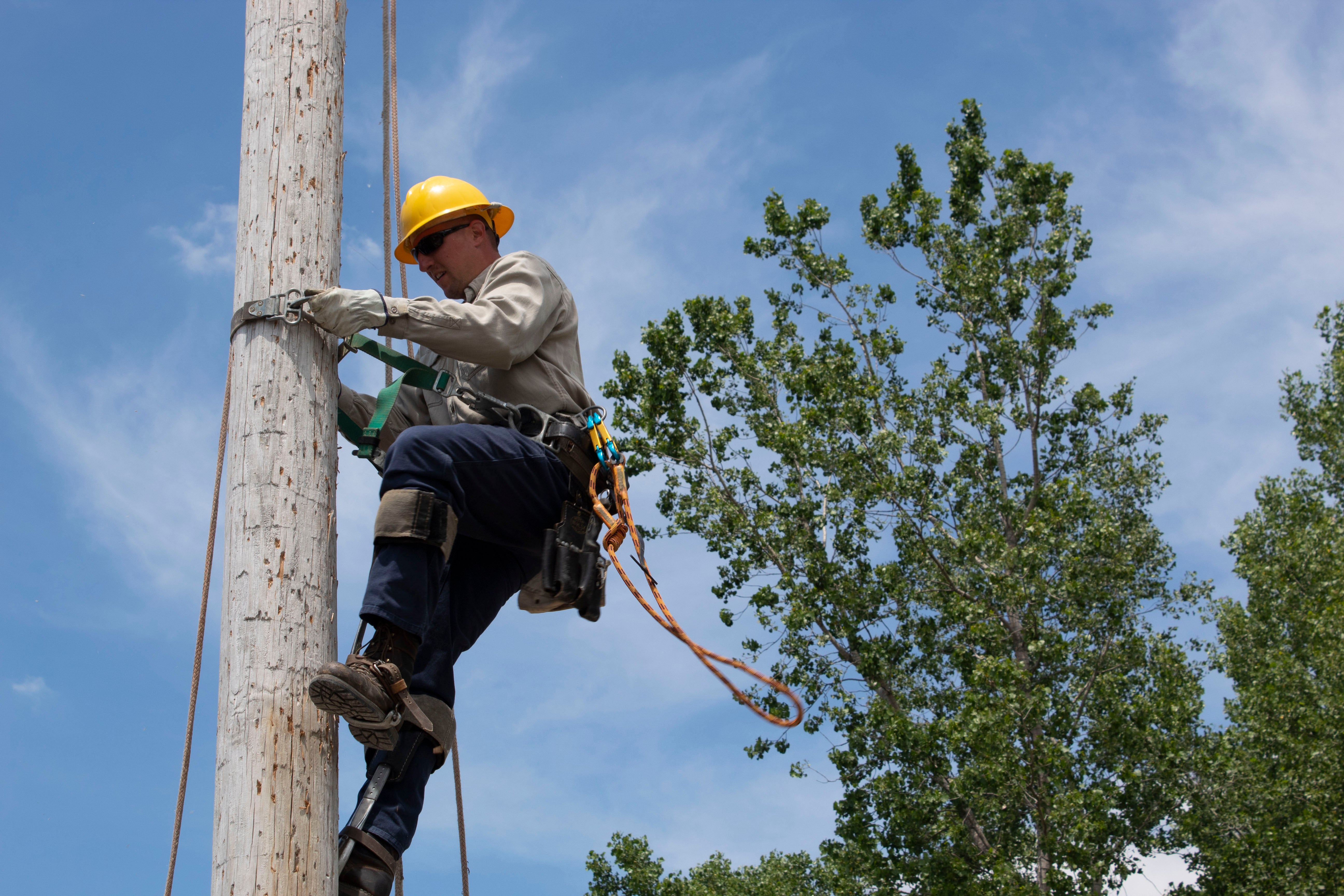 After 10 years of dedicated service to the co-op, Andy was promoted to crew leader and helps run everyday jobs. He graduated from Indiana Electric Cooperatives' RELITE leadership program in December 2022.
 
Q&A with Andy after receiving the award:
What does the Rockstar Award mean to you?
"Being a Rockstar employee is somebody that enjoys going to work and is willing to help others, even if it isn't in your department. The biggest thing is one that doesn't complain, loves what they do, and is willing to get in the trenches with co-workers. These types of people make work enjoyable and approachable.

It's also nice to know that the things I do don't go unnoticed by fellow co-workers. I was very excited when George called my name."
 
Why do you enjoy working at PPEC?
"I enjoy getting up every day and working for PPEC because of the comradery of my co-works and other departments. When you have great co-workers, it makes it so much easier to go to work and actually enjoy what you do. Also, I just love being a lineman and get great satisfaction when restoring our members' power – especially during storms. I can honestly say PPEC is a great place to work."


 
Tell us a bit more about what you do specifically.
"I get to schedule the jobs we do on a daily basis and run work out in the field (usually a 4-man crew unless we need more for the job). As crew leader, I am a little unique because I get to run a small satellite office in Columbus Grove, which comes with other small tasks like inspections of the building, keeping everything up to code inside, and managing material and fuel. My number 1 priority as crew leader is to make sure everybody on the crew follows safe work practices so they get to go home at night."
 
What's your favorite part of the job?
"My favorite job is any time that I get to be in the bucket and work on the lines. I also just love working with my fellow linemen (Adam Drummelsmith, Garrett Gerdeman, and Jordan Mohler), teaching them the ropes of the trade and being that mentor for them.

I try to be a 'lead-by-example' kind of guy, and I believe that rubs off and motivates others to follow suit."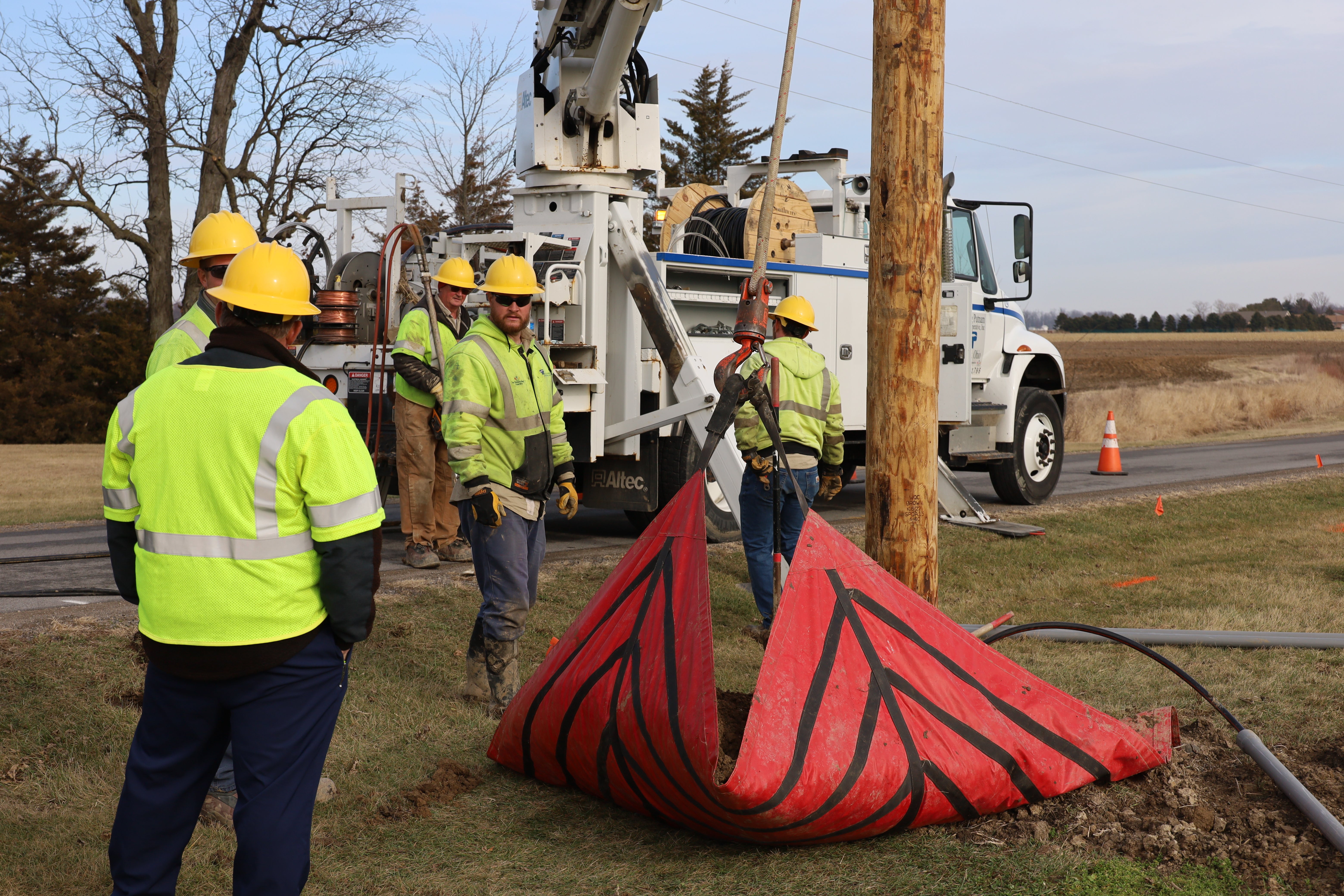 Andy's co-workers who nominated him said:
Andy does a great job with his crew and keeping track of things at the Grove office.  He has a professional attitude toward his crew and the members.
Andy is a great leader/crew chief and is well organized.
Andrew does an excellent job of team building. He has a can-do attitude and shares that with those around him.
Andy sets a good example for us all to interact more with other departments. He always shows a good attitude and isn't worried about the little things. He has stepped up this year, graduated from RELITE, and continues to juggle multiple commitments and responsibilities.